At the end of November, my husband and I went on a week vacation out west with a few of his cousins and it was hands down one of my favorite vacations, yet! Here's a detailed recap of our week's explorations with both info on where we stayed, explored, and stopped to eat as well as photos to go along with it for those only interested in the visuals. I realize this post is SUPER long, but I'm hoping it's helpful to anyone who may be planning a fun west coast adventure and looking for ideas on where to go or how to fit it all into a short vacation.
Day 1: Travel Day & Settling In
We flew in to Pheonix, AZ and rented a mini van for the week's road tripping excursions (we're adults, y'all... comfort for the win). As soon as we were off on 4 wheels, we grabbed lunch at In & Out Burger and also made a quick stop for Starbucks to fuel us for the 2.5 drive north to Flagstaff. Though we did have two nights stay in Utah during our trip, we spent most of our nights staying at the Wyndham Flagstaff (special thanks to Mal's parents' timeshare). Our accommodations there came equipped with washer/dryer (which allowed us to pack light for the trip), and also had a full kitchen (so we could make some meals there instead of eating out every night).
Once we got settled, we planned our adventures for the week based on weather and making the best possible use of our days there!
Day 2: Exploring Around Flagstaff, AZ
On our first full day in Arizona, we ventured a little north of Flagstaff for a beautiful hike at Sunset Crater Volcano National Monument and a visit to see ruins at Wupatki National Monument, both of which were really cool. On this drive we saw Flagstaff's San Francisco Peaks and once within the Crater Volcano National Monument, we were even able to see the Painted Desert and Humphrey's Peak off in the distance – both added bonuses we were not expecting.
After Wupatki we traveled southeast and had lunch in Winslow, Arizona (located right on Route 66). Since it was a Sunday (and also likely because it was the off-season), unfortunately most everything was shut down. Thankfully, a little Mexican place called Las Marias was open, so we ate there before making our last stop of the day at the Meteor Crater site not too far away.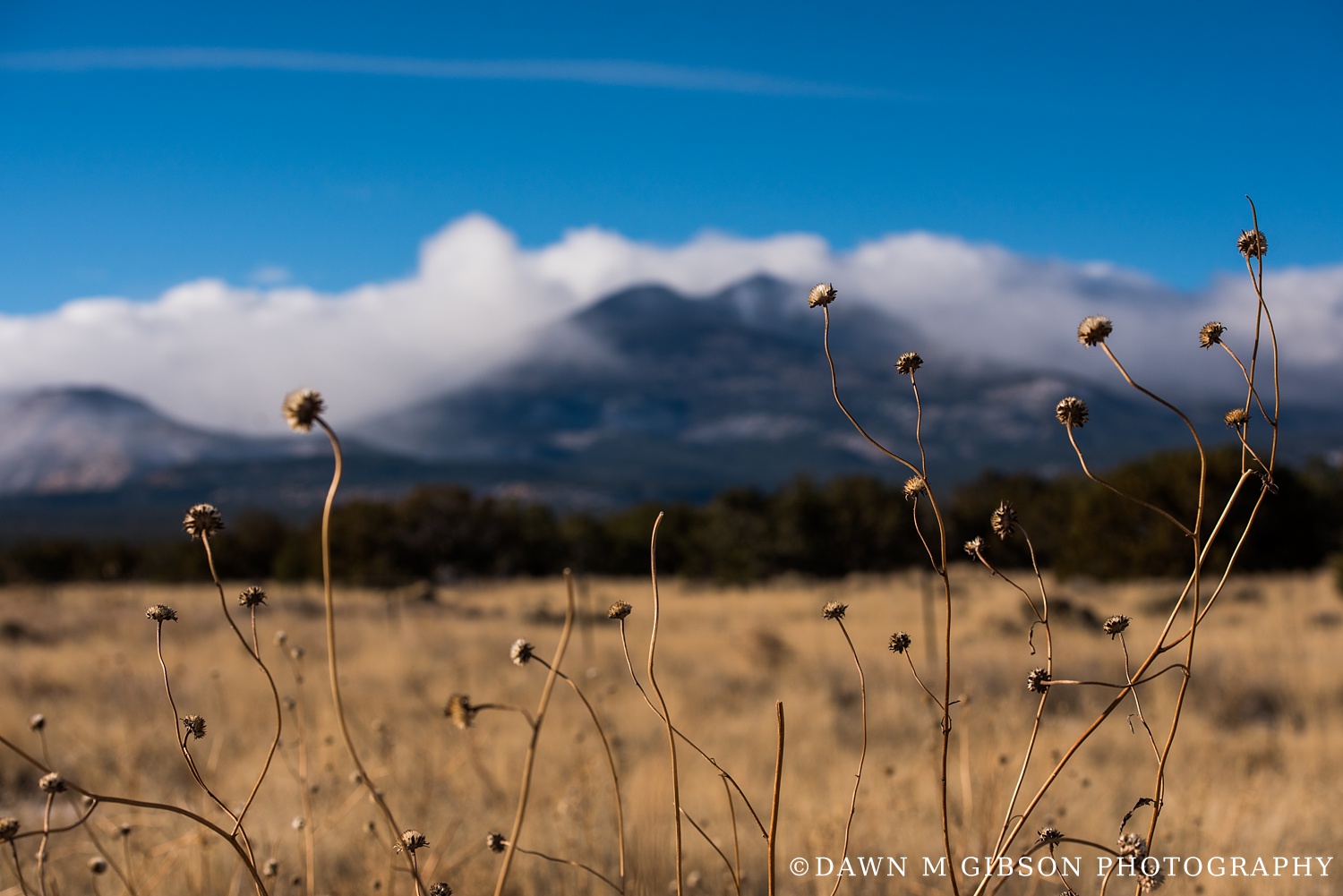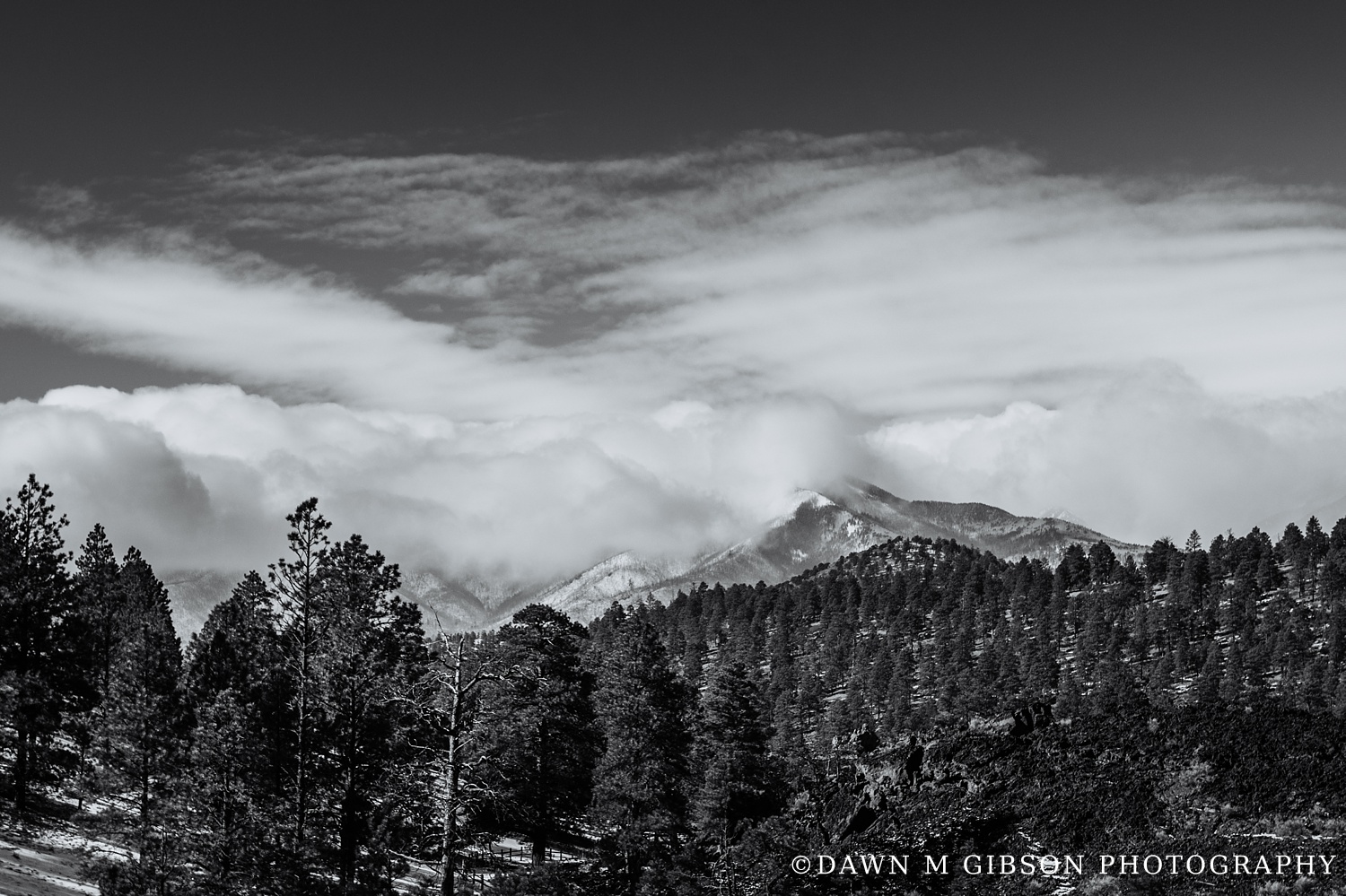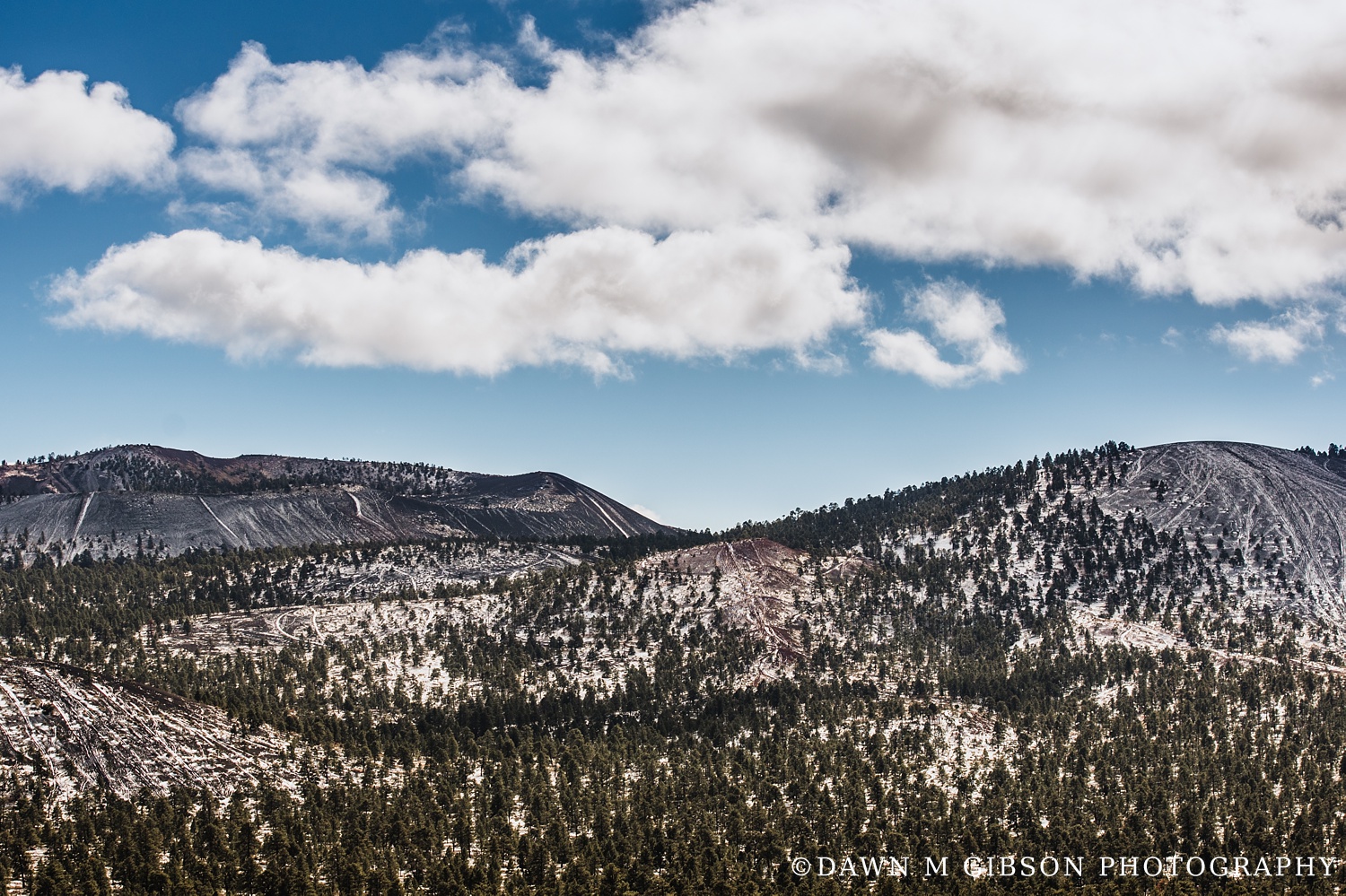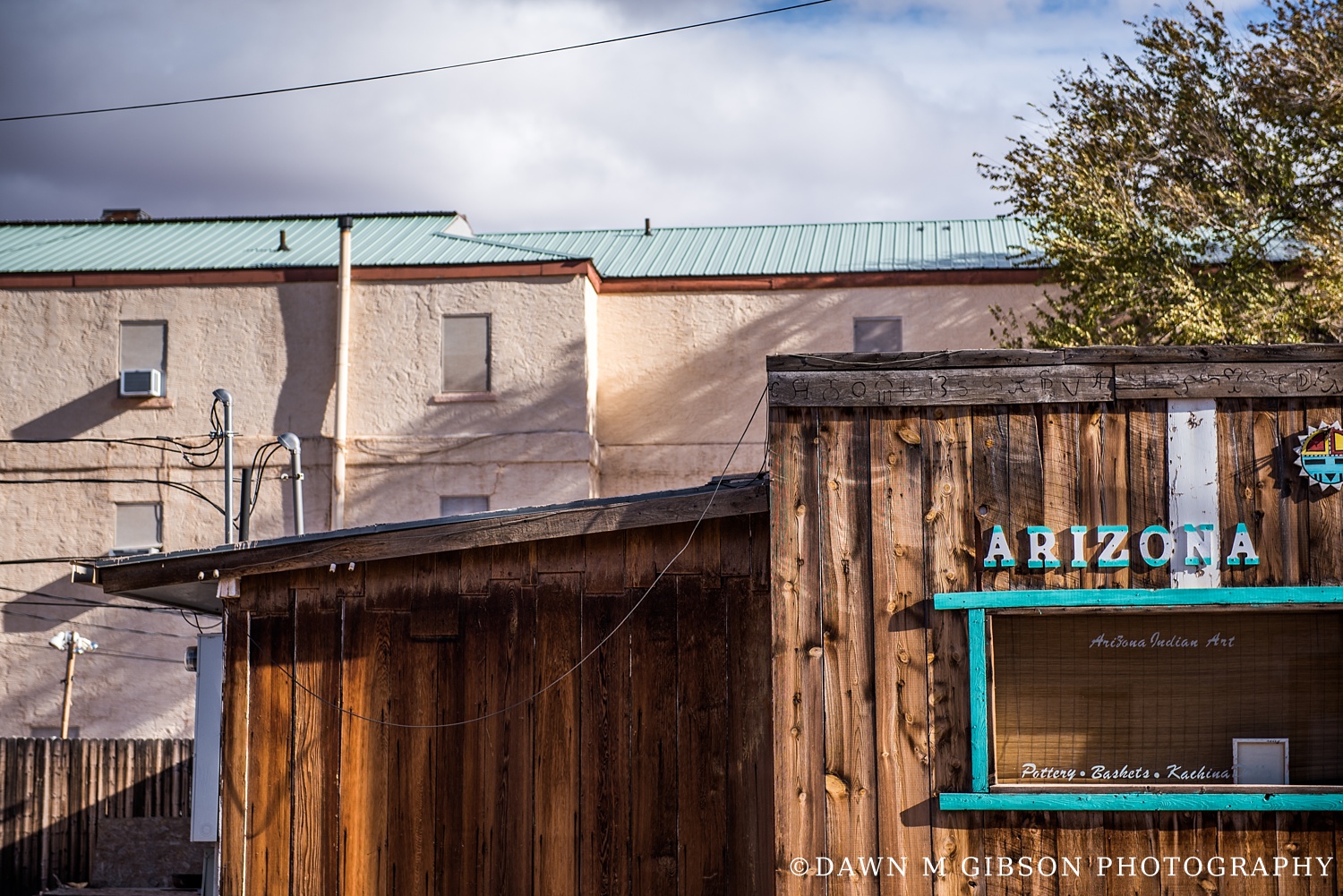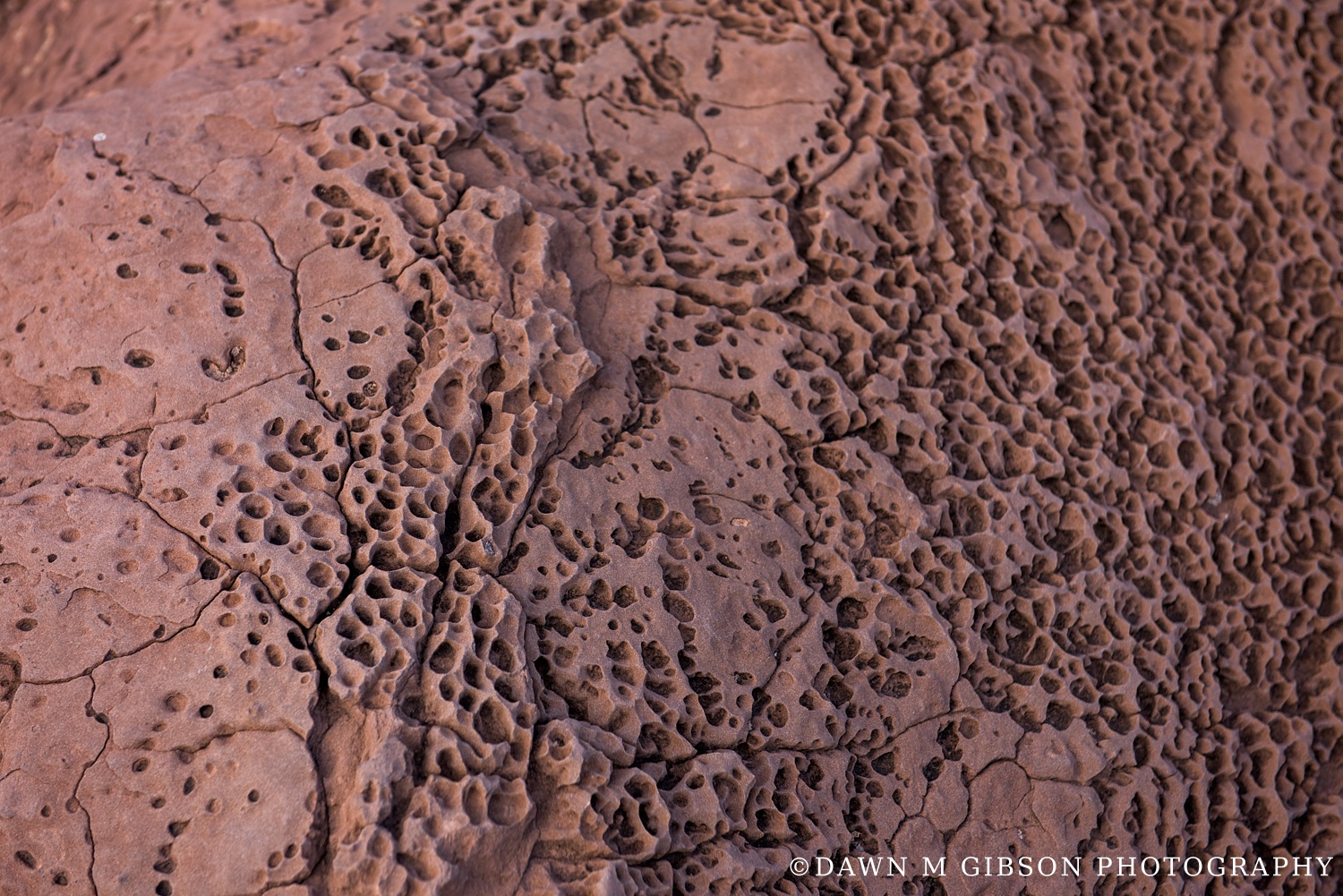 Day 3: Sedona, AZ
The next day, we took a day trip to Sedona, AZ, which is about a 45 minute drive southwest of Flagstaff. The weather forecast called for snow, which was a great thing for photos, but not necessarily so great for us given we discovered that the tires on our rental were bald. Yikes! (Lesson learned: definitely check your tires before departing the rental place if you're traveling in snowy areas!) Luckily we made it to Sedona without off-roading the van and were able to exchange our rental for another (even cooler van) on the way back to Flagstaff later that evening.
While in Sedona, we drove the Red Rock Scenic Byway and then set out on a hike of the Devil's Bridge Trail (which was awesome!). Afterward, it looked like more snow was moving in so we opted to do a shorter hike to Airport Overlook Point, which gave us incredible 360 views of Sedona, without taking up too much time making the hike.
After arriving back in Flagstaff that evening, we decided to stay close by our timeshare and ventured out on the snowy roads for dinner at the Oakmont for my hubby's birthday. The vibe of the place was really cool inside and the food and drinks were amazing!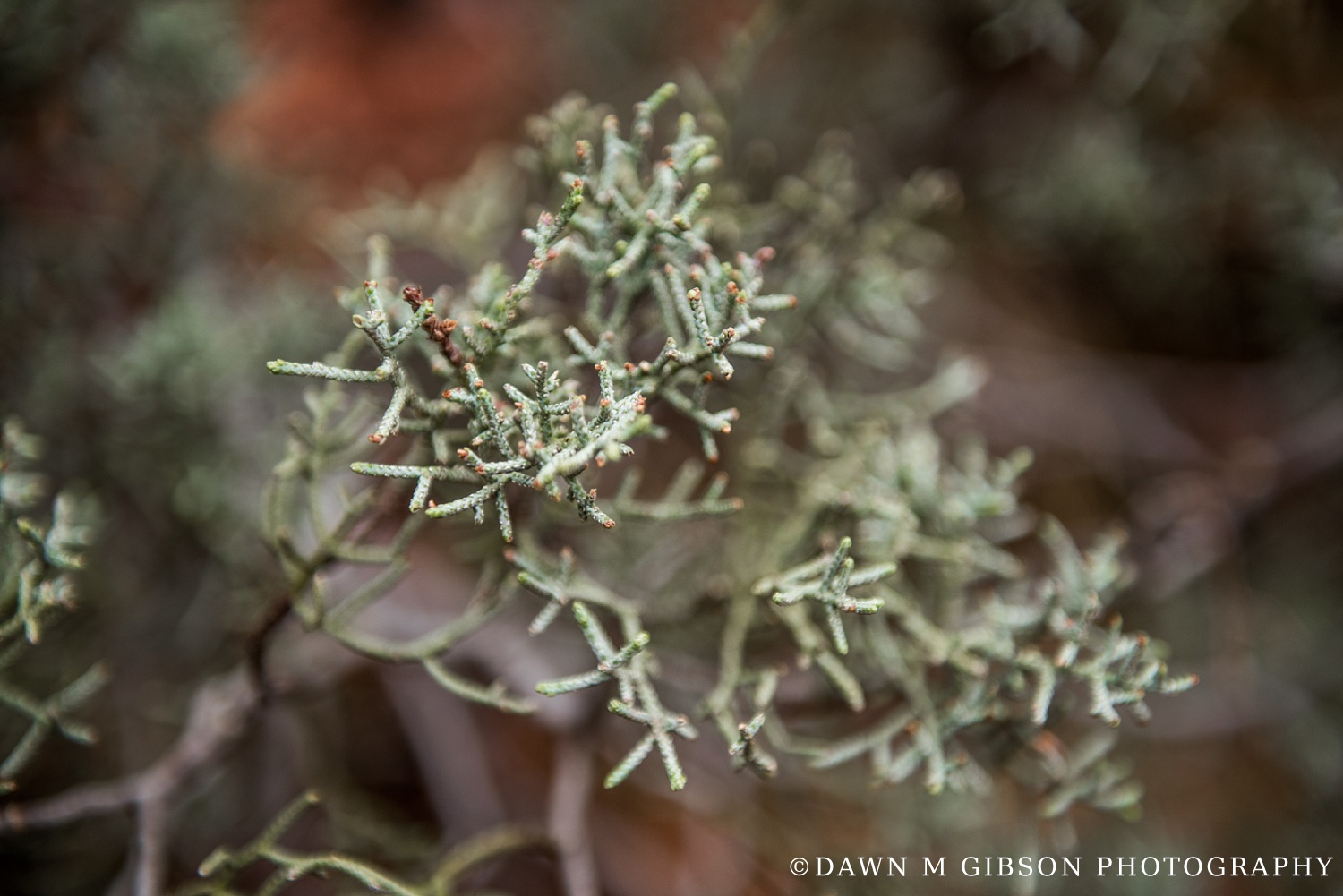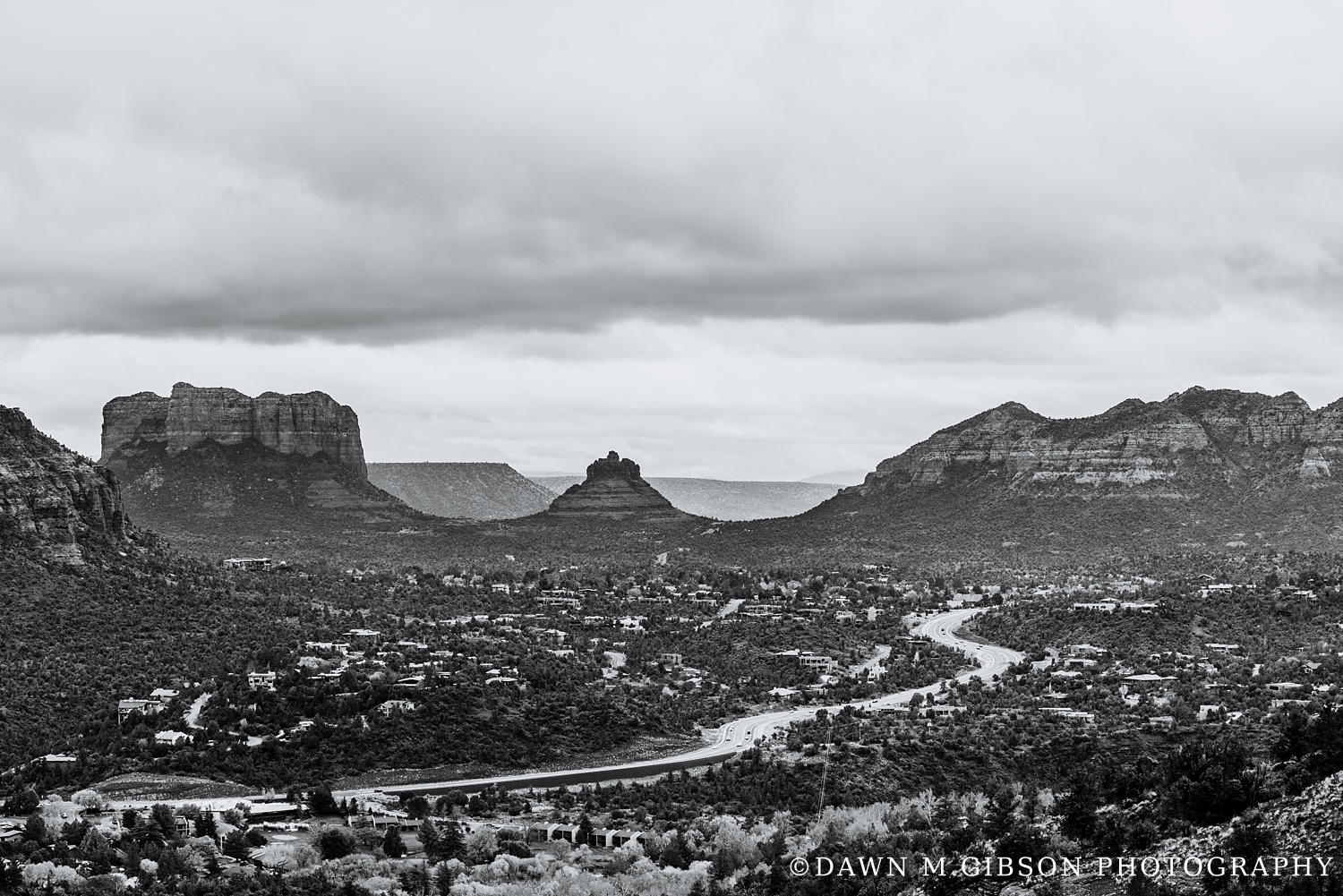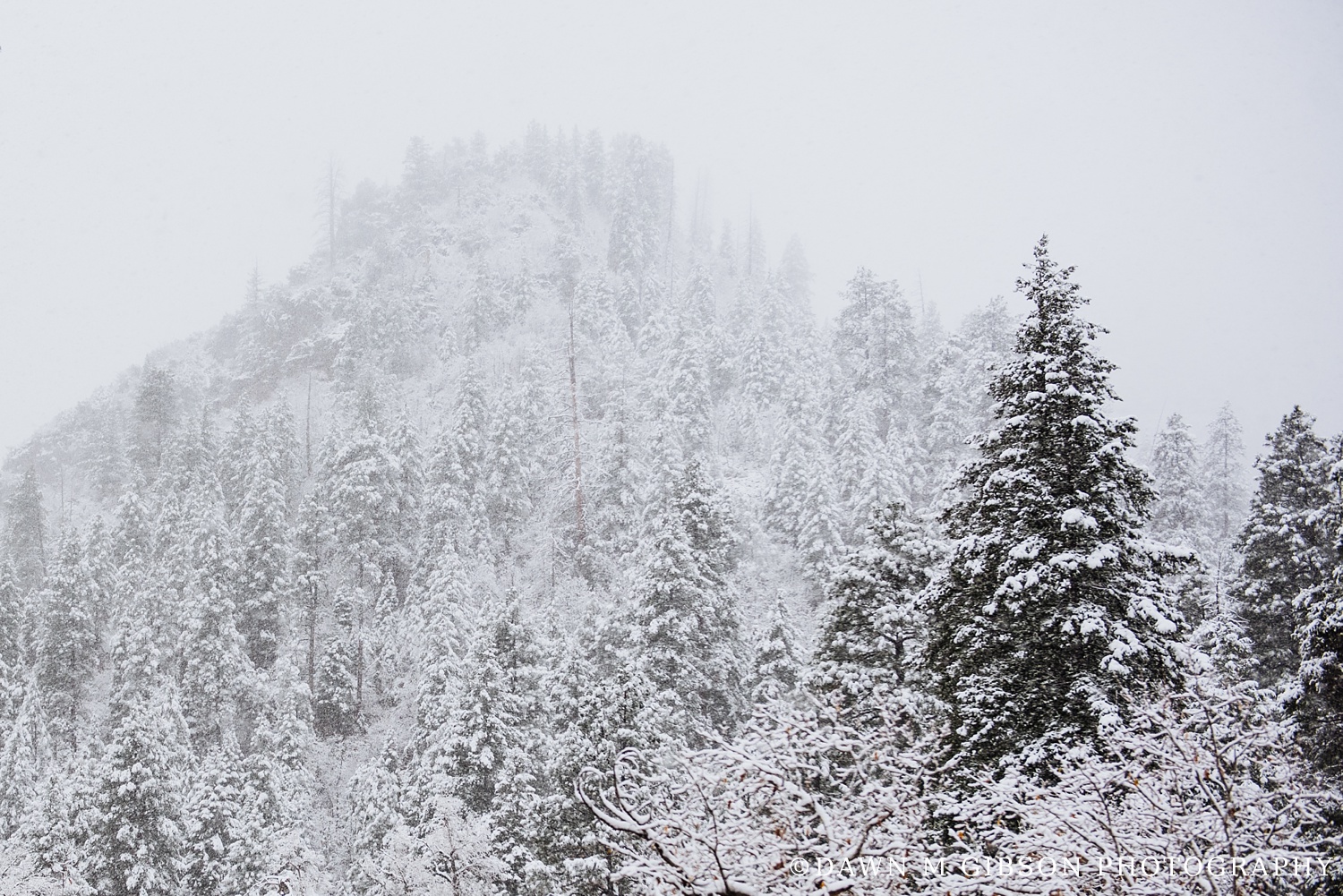 Day 4: Utah AND Bryce Canyon National Park
We had a 4.5 hour drive to go from Flagstaff to our next destination in Utah, so we hit the road way before sunrise and it was so worth it. About an hour into the drive, we found ourselves in the middle of nowhere with open fields and no other lights or cars. It was so dark when we pulled off to the side of the road and turned the van's headlights off, I swear we could see every single star in the universe. It was a view I don't have photos of, but will certainly have etched in my memory forever.
As the sun was coming up we made a stop in Page, AZ for a surprisingly amazing breakfast at the only place open (Dennys) and then continued on our way to Panguitch, Utah where we were spending the night at the most adorable Air BnB guest house/cabin! On the road in Utah there were incredible views all around so I couldn't help but take photos out the window as we passed by.
After we checked in at our Air BnB (view from the upper room pictured above), and layered up (it was so much colder in Utah!), we set out for a day of hiking in Bryce Canyon National Park, which was about a 30 minute drive southeast of our cabin.
Once we arrived at Bryce, we started at Sunrise Point and did the Queens Garden/Navajo Loop Trail which had us hiking up Wall Street and bringing us back up at Sunset Point. This was without question the most breathtaking hike I've ever experienced in my life. The air was cold and crisp, fresh snow was under our feet, it was quiet without too many other hikers on the trail, and the sun was lighting up the hoodoos in the most majestic way. Once we reached the top, I cried with overwhelming awe and appreciation at how beautiful it all was.
After the first hike, we had a late lunch in the van with the heat blasting and then drove on the main road all the way up to Rainbow Point (which luckily was still open despite slick roads). After spending a few cold moments at Rainbow Point, we made our way back towards the main entrance, stopping at the different look-out points on the way back down, and trying our best to be off the hilly, slick roads before the sun set. Of the various lookout points we stopped at, my personal favorite stop on the drive down was at Inspiration Point. I would have sat there until the sun fully left the sky if my fingers and face weren't frozen (and if everyone else wasn't anxiously waiting for me to get my butt back in the van).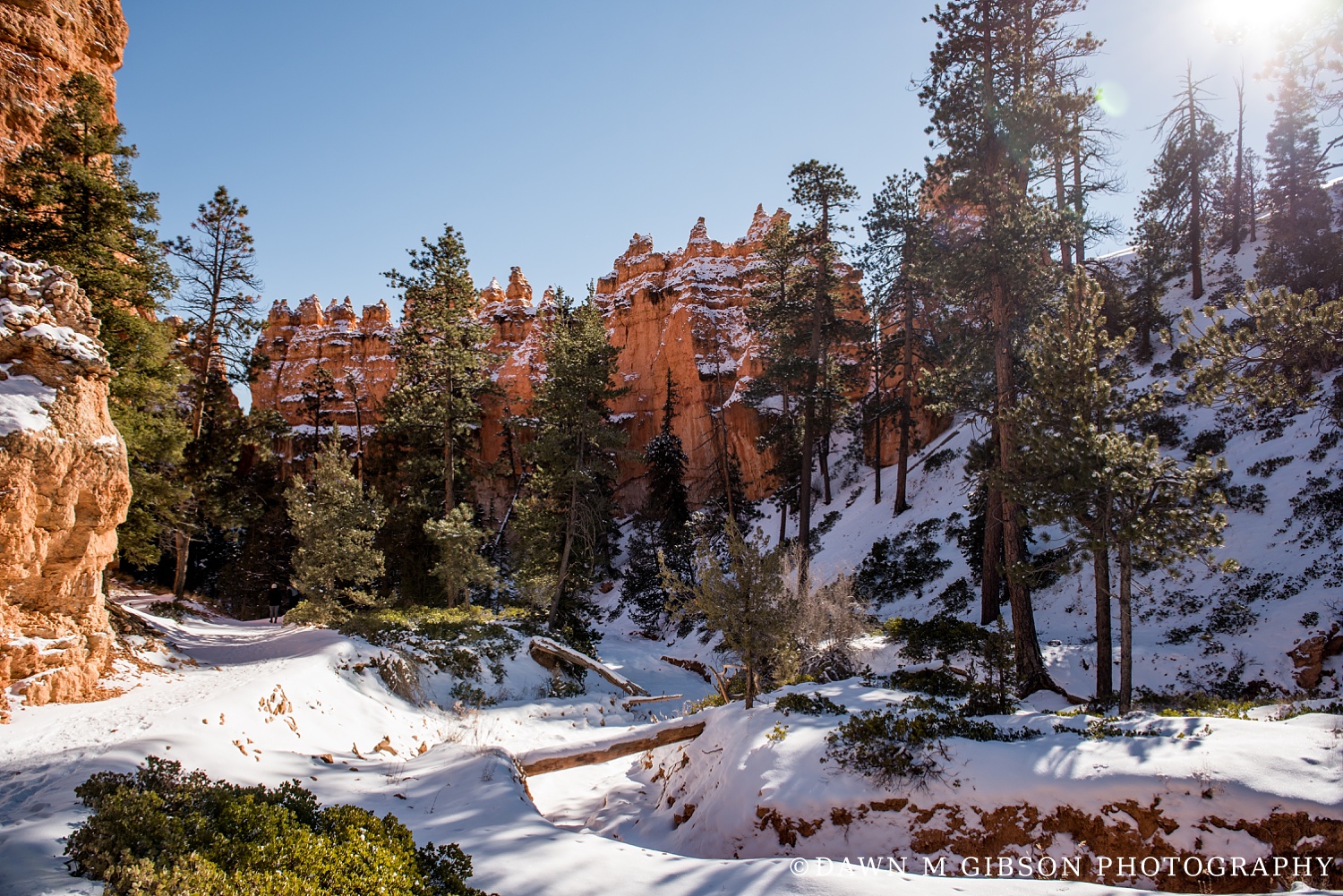 When we got back to our Air BnB that night, we made dinner with food we brought with us (knowing that there likely wouldn't be anything open in the town we were staying in!). Before going to bed, I was determined to see if I could get photos of the night sky. I didn't pack a tripod with me for this trip, so I attempted a few photos by propping my camera on a chair. And I'm obsessed.
Day 5: Zion National Park
From our Air BnB in Panguitch, we had a little over an hour drive to get to our next stop: Zion National Park and thankfully found the Thunderbird Restaurant open for breakfast on the way. Once we reached Zion, we stopped at the Visitor Center to find out what trails we could actually take this time of year and given our later-ish start to the day. We ended up deciding to hike the Emerald Pool Trail and the Canyon Overlook Trail, which were both breathtaking! And thankfully we made it down the last trail just before the sun went behind the mountains, so were also able to catch a glimpse of the sunset on our drive back to the Lodge.
After resting a bit, we headed out to grab dinner in "downtown" Springdale, UT – which is just a short drive outside of Zion. Most of the restaurants were closed for the winter season, but thankfully Jack's Sports Grill was open and had a tasty meal there before passing out into our pillows for the night.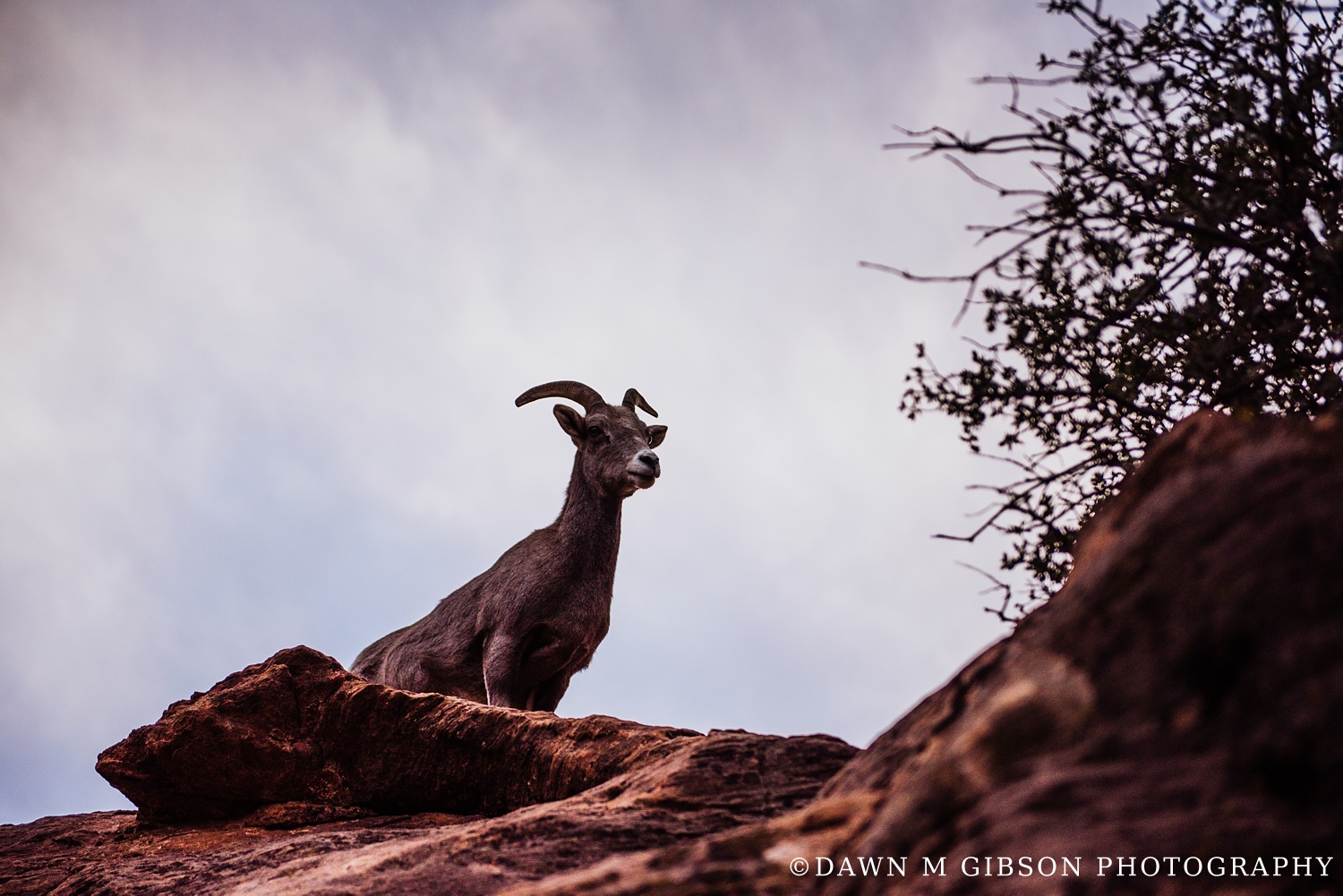 Day 6: Horseshoe Bend and Lower Antelope Slot Canyon
After a tasty breaksfast at the Zion Lodge, we began our journey back to Arizona with two destinations in mind: Horseshoe Bend and Lower Antelope. Located about 2 hours from Zion, Horseshoe Bend is probably one of the most iconic places to visit in Page, AZ and is a must-see if you're in the area. It's a super easy and short hike to the top, not to mention an incredible view for those not afraid of heights.
After visiting Horseshoe, we drove 15 minutes to the Lower Antelope Slot Canyon, which was OUT OF THIS WORLD amazing. You have to do this with a tour guide, and we opted to use the Dixie Ellis Tours, where we had an amazing Navajo tour guide (Ken!), who told us all about the canyons! I could have gone through the Lower Antelope Canyon over and over again and would recommend it to anyone looking for something really unique and magical to experience.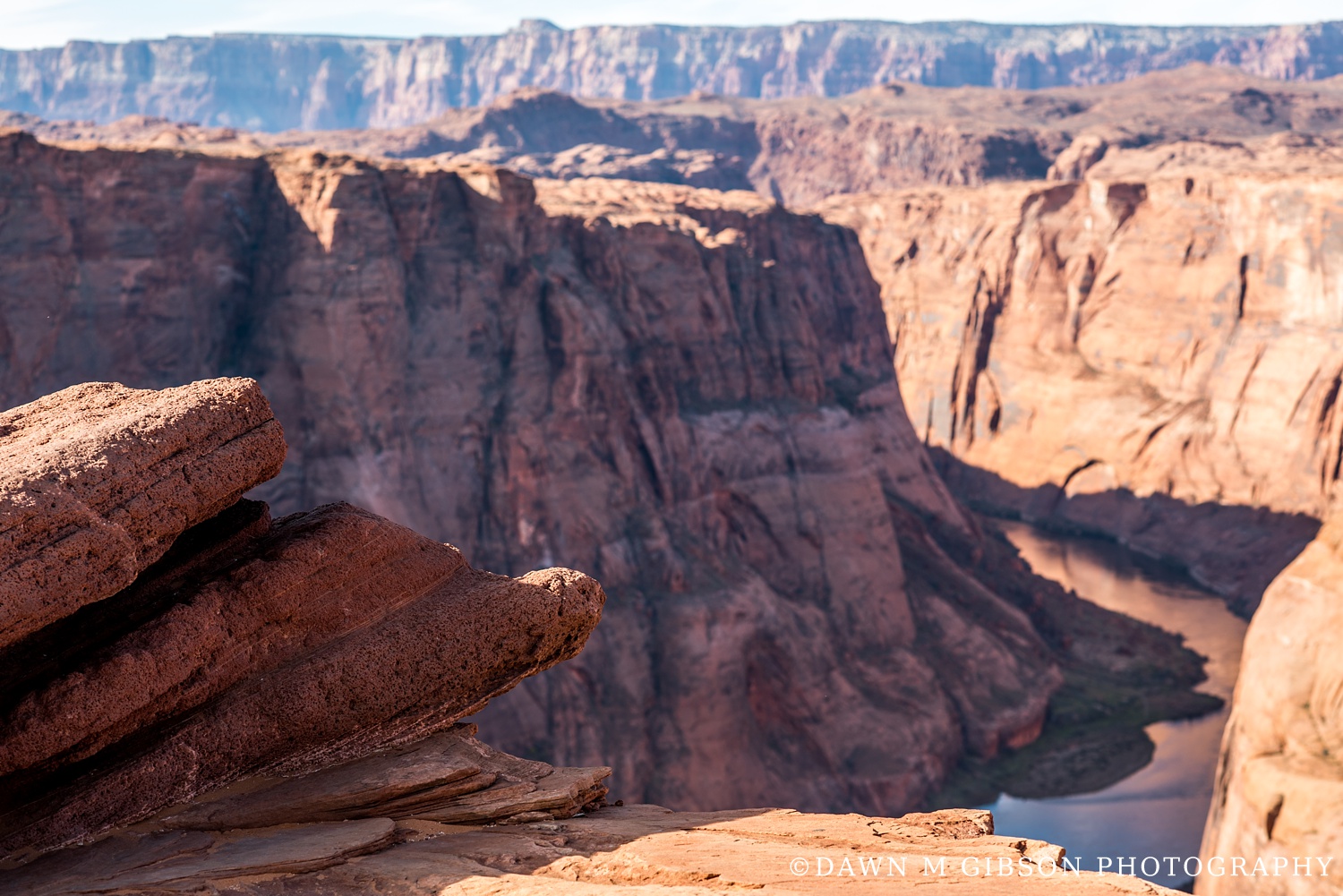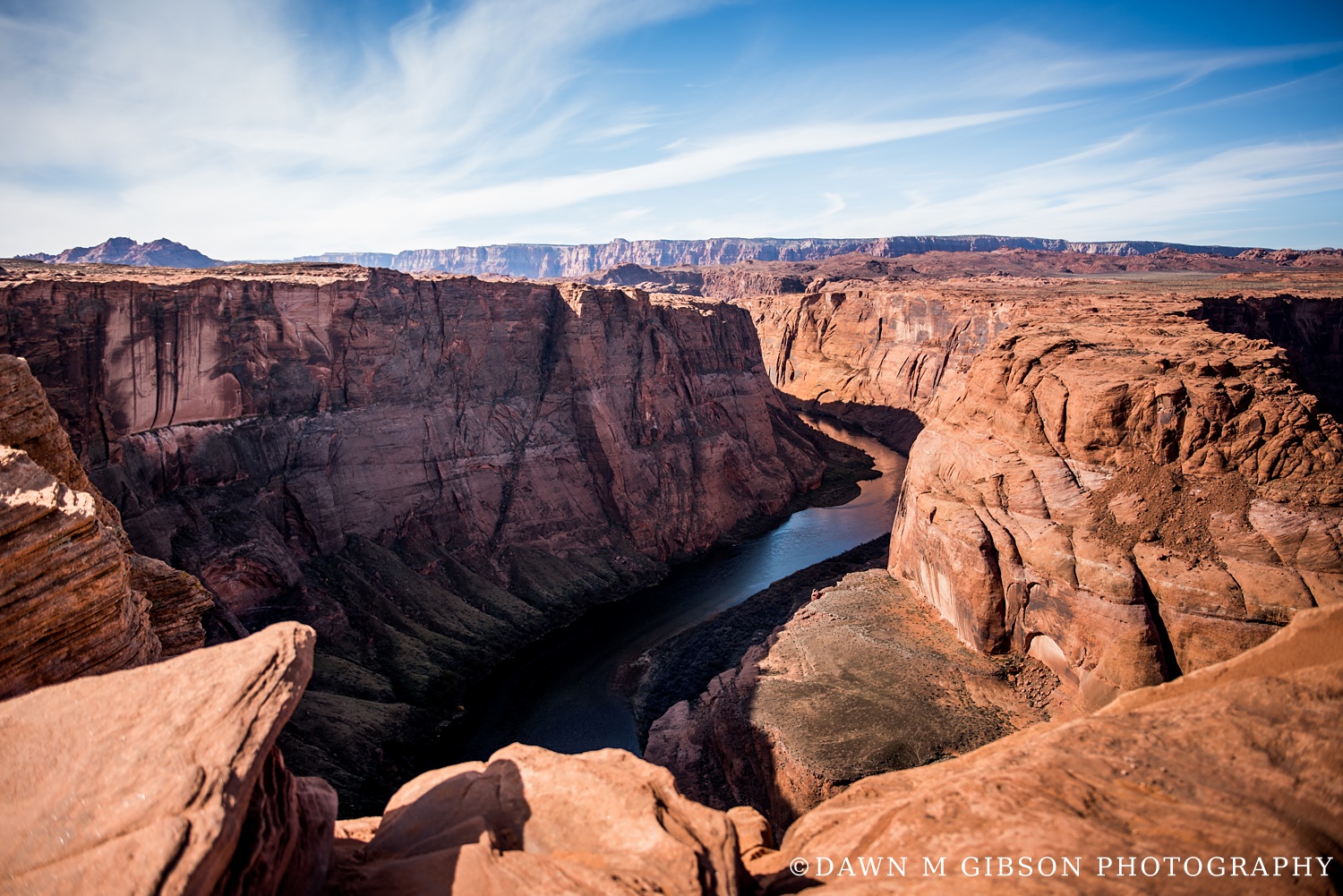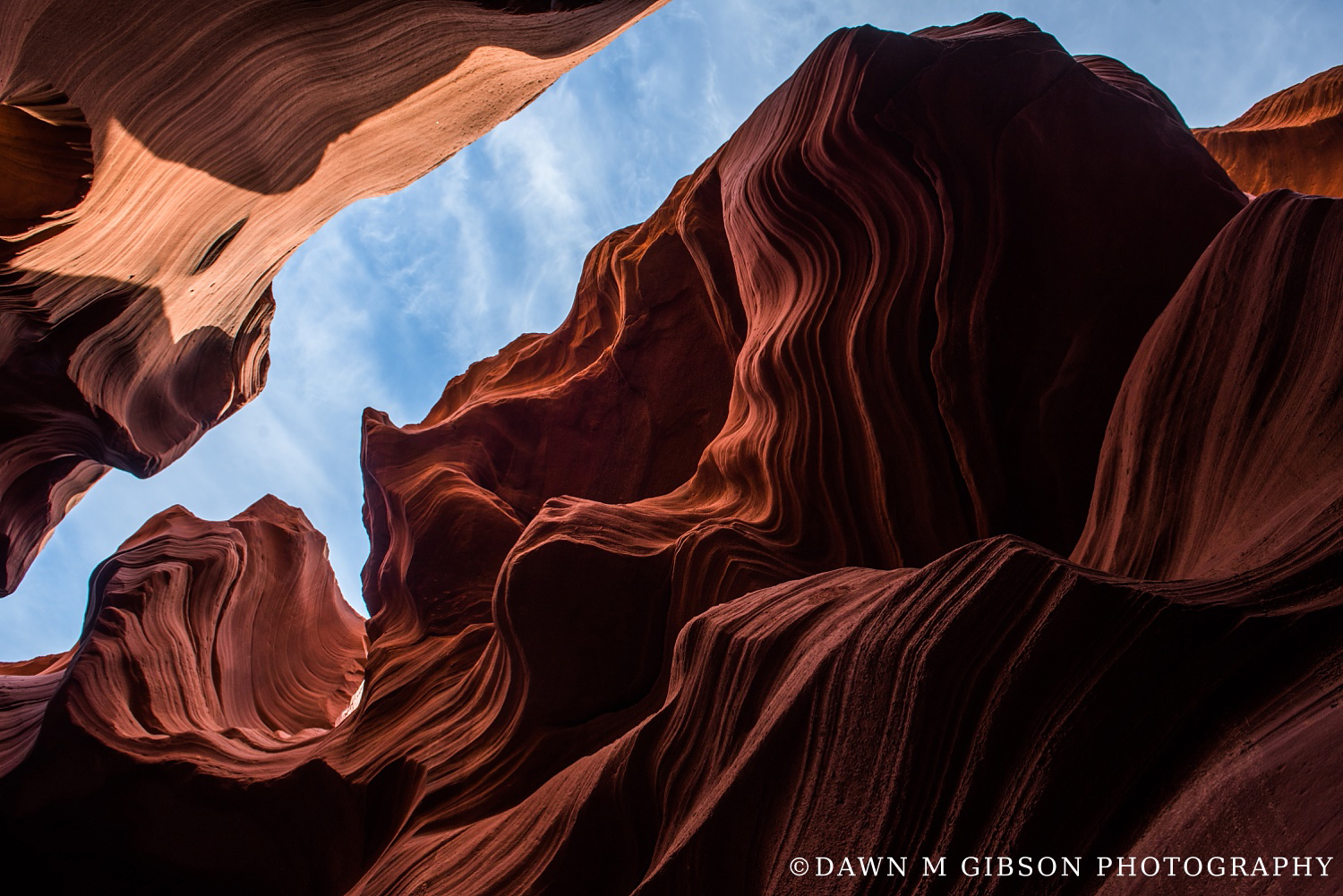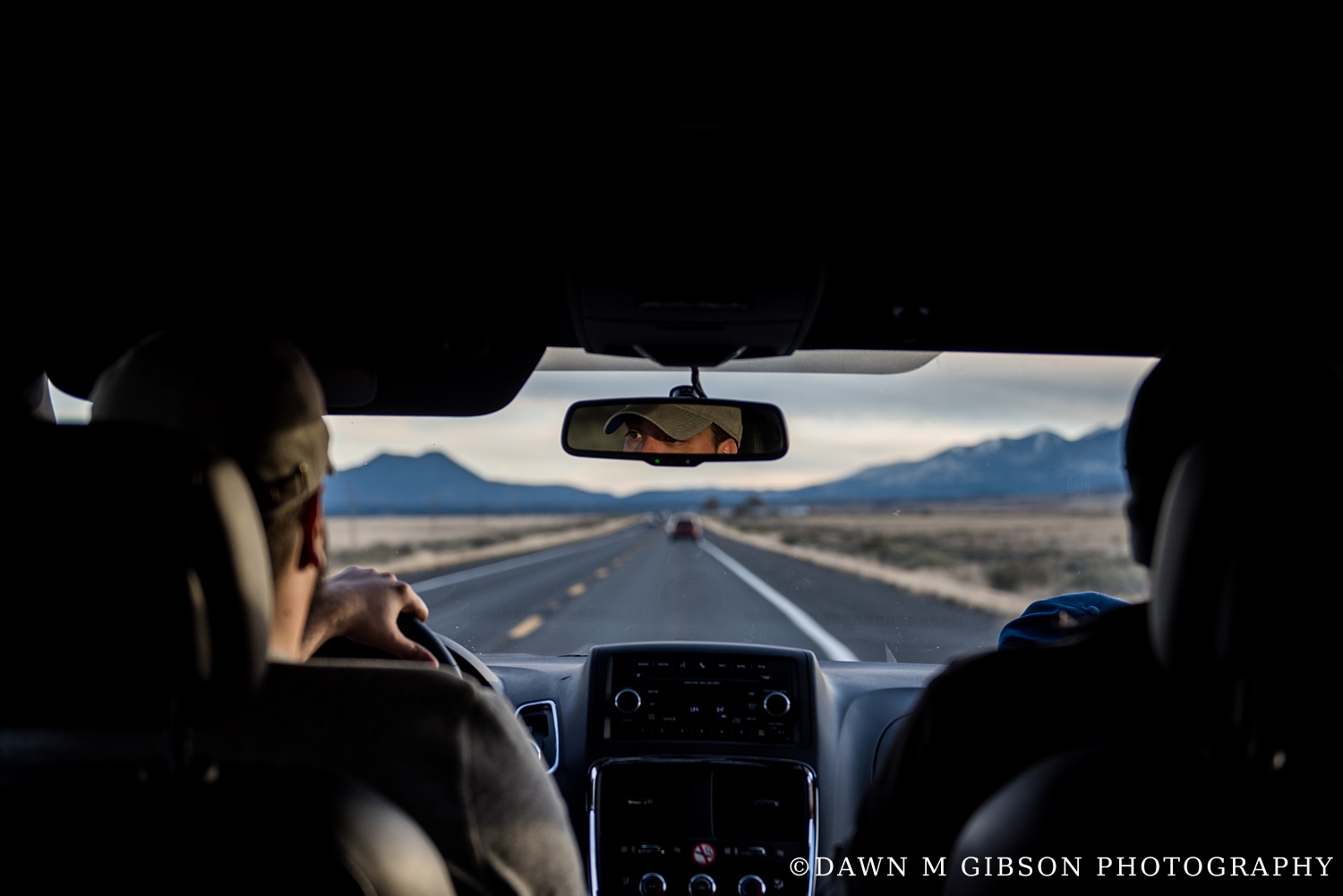 When we got back to Flagstaff that evening, we settled back in at our lodge at the Wyndham and went out for dinner Shift Kitchen & Bar. Then we wanted to try and see some stars and planets in telescopes at the Lowell Observatory. Unfortunately, no one told us as we were paying for our tickets that all the telescopes were closed that evening, except for one that was "open" for looking at but not looking through. So we wandered aimlessly in the freezing cold dark, saw a giant telescope that I bet would have been cool to see stars with, and played some museum games (definitely more geared for children). So the Observatory is probably best experienced in the summertime and not on a freezing cold winter night.
Day 7: Grand Canyon
Our trip to Arizona/Utah wouldn't be complete without a visit to the Grand Canyon. We entered the Park at the entrance near the Desert View Visitor Center and Watchtower, and then took Desert Rim Drive stopping at various lookout points until we reached the South Rim entrance/exit area. At one of the look out points we found ourselves in a sea of other people, and in that moment I both hated being there surrounded by so many other people and was also super thankful we were not there during the busy summer months. Holy hell I can't even imagine what this experience would have been like in peak busy season! Luckily, most of the lookouts were not that crowded, so we were able to enjoy some peaceful, restful stops along the way and soak in as much of the beauty and stillness as we possibly could.
That night we had dinner and drinks at Criollo Latin Kitchen in downtown Flagstaff, which was phenomenal. I highly recommend it to anyone and thank my friend, Tiffany, for the recommendation to go there on our visit!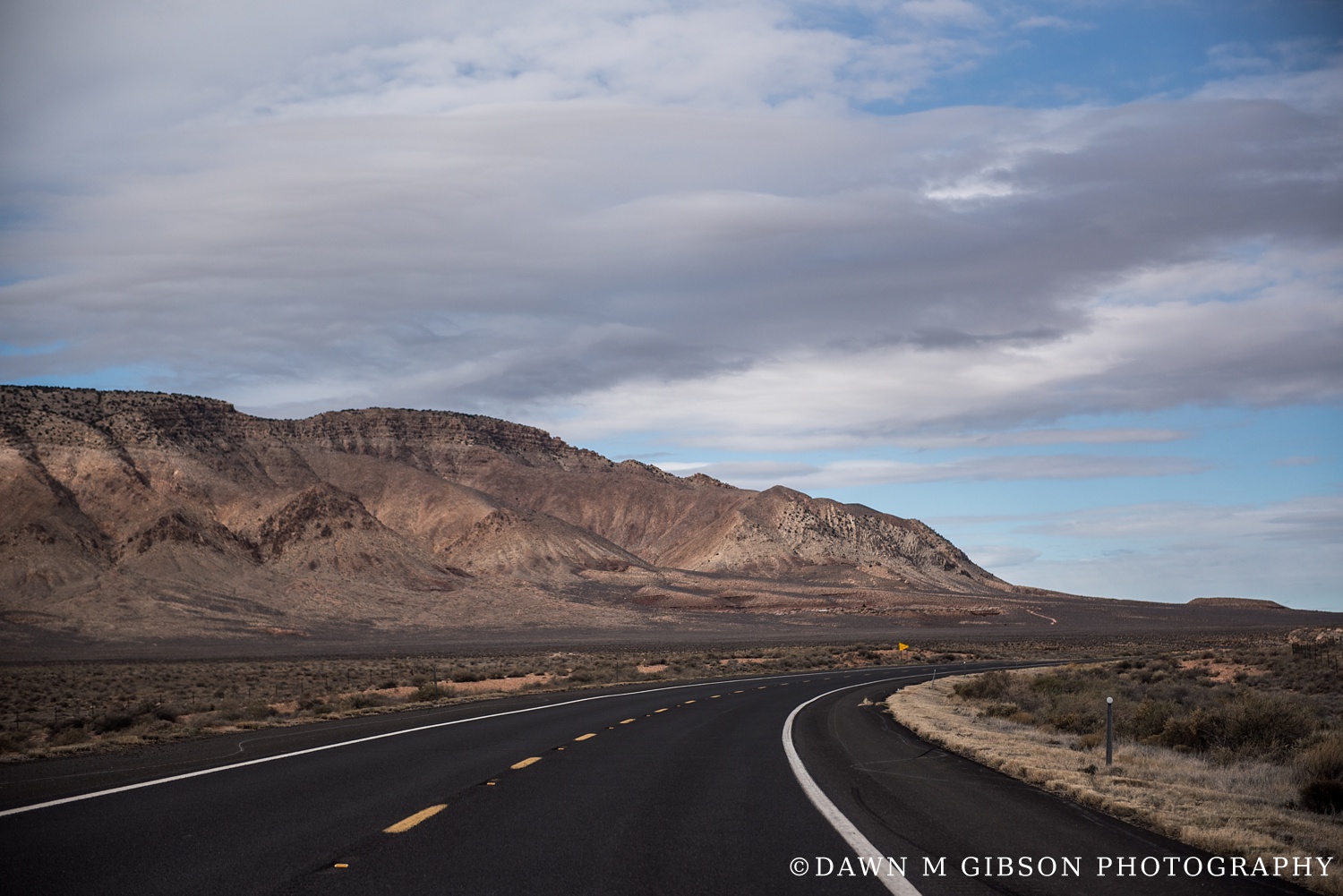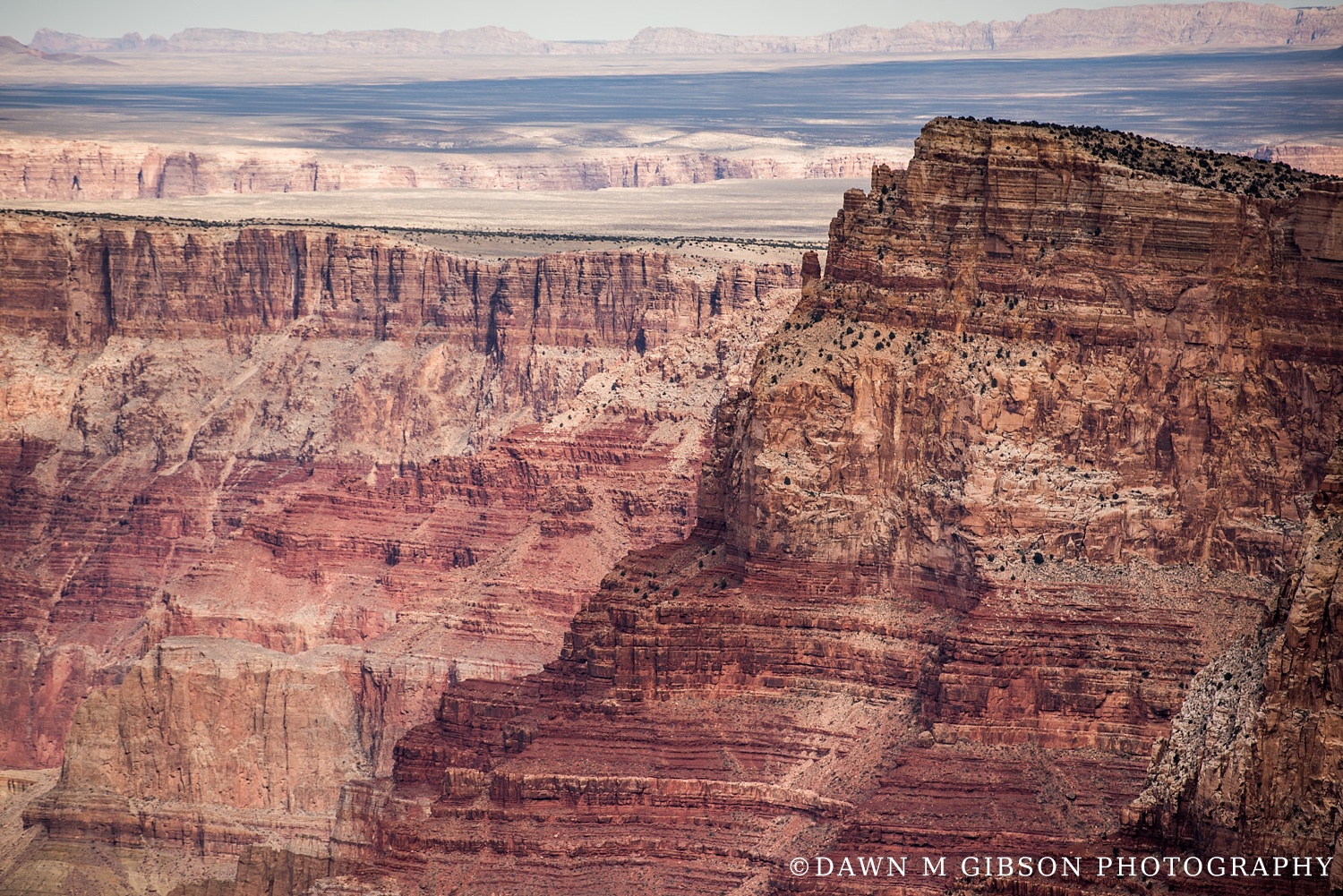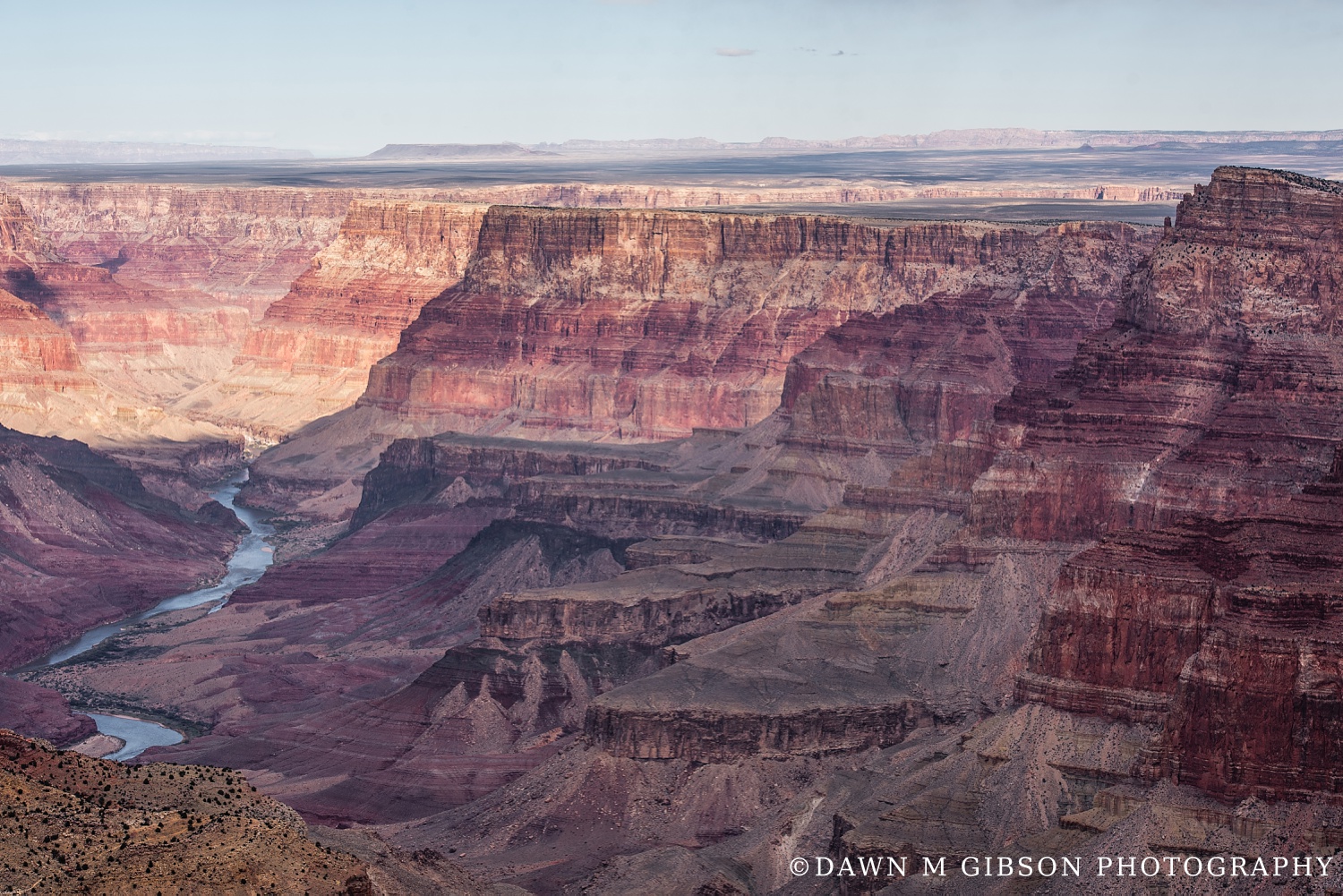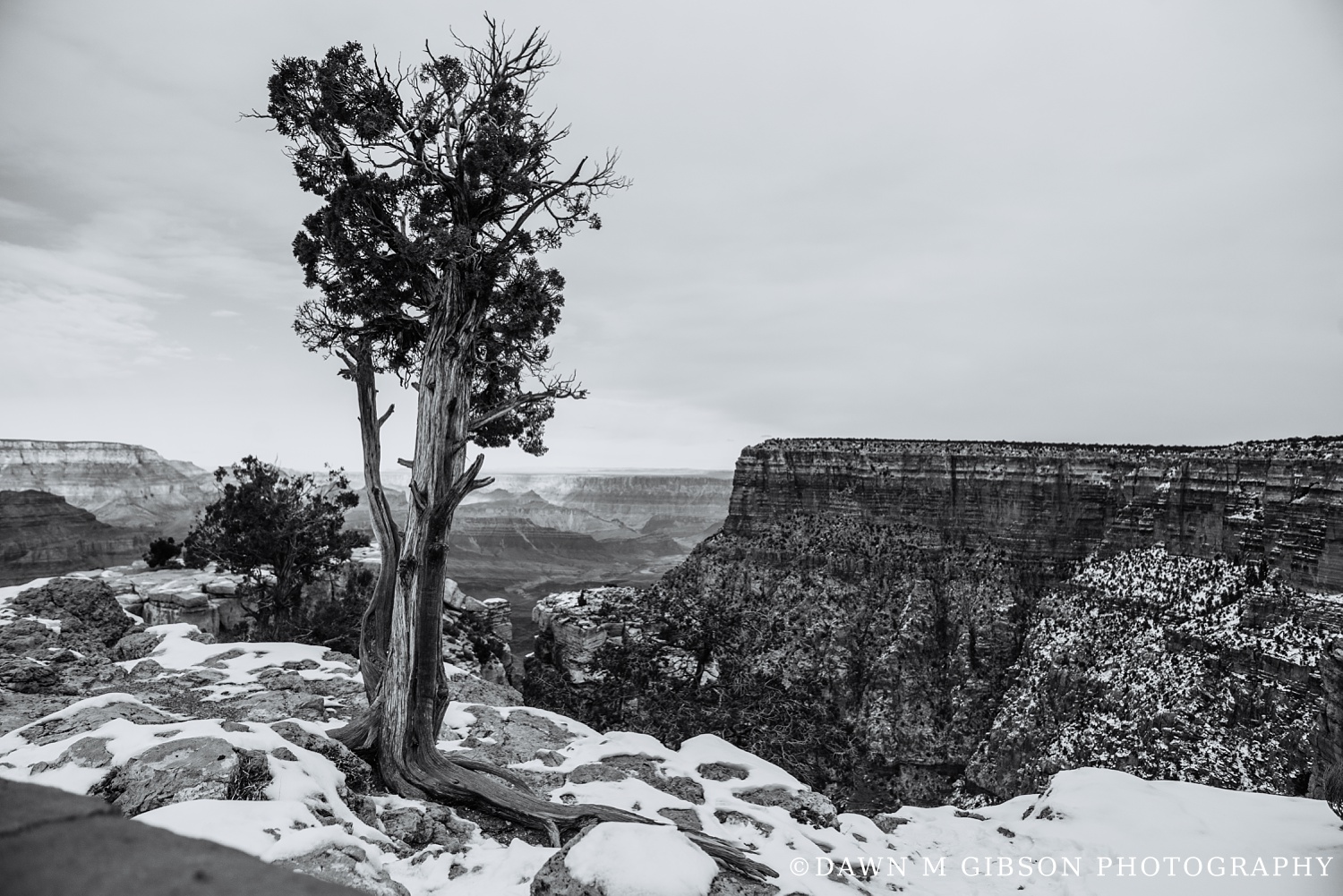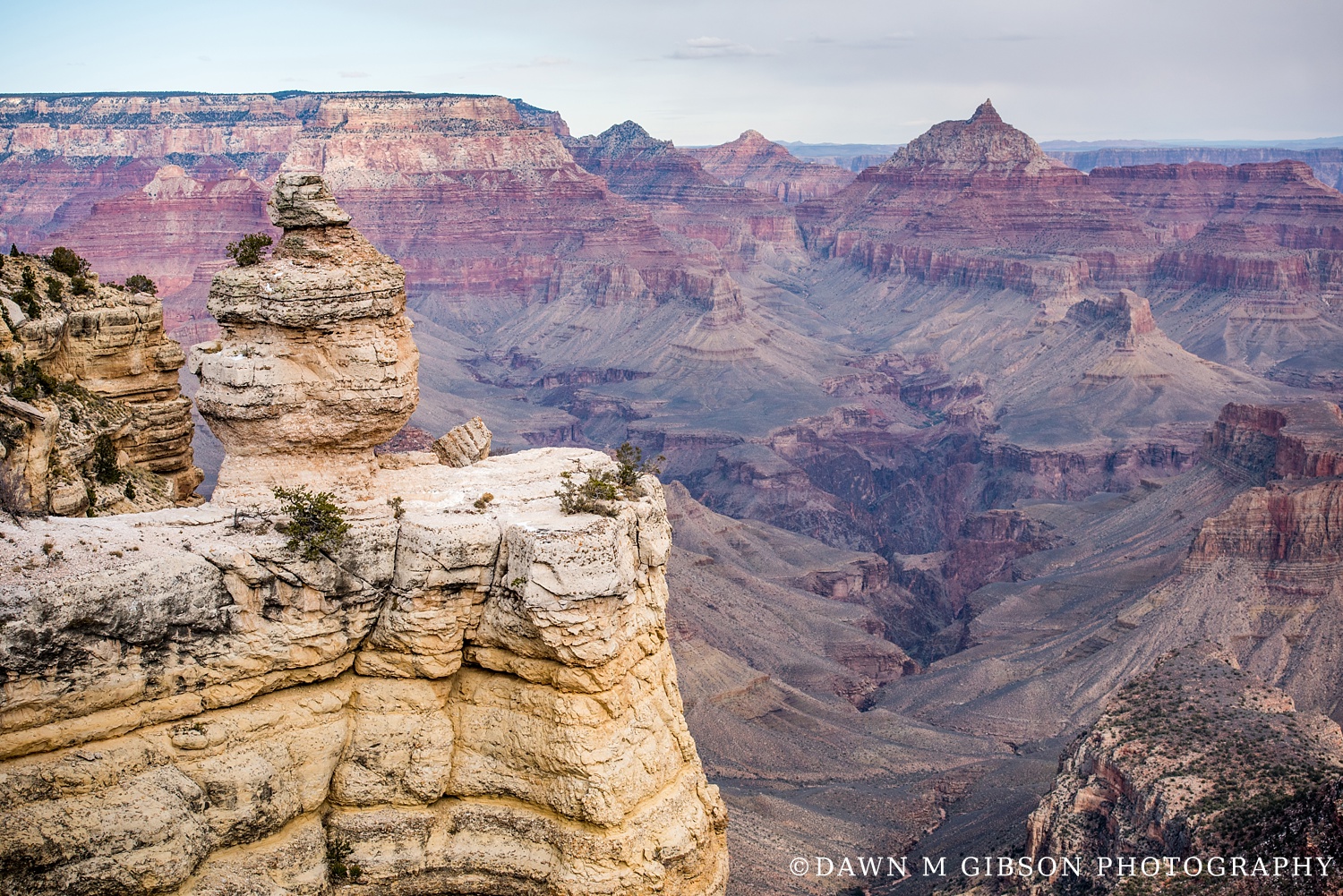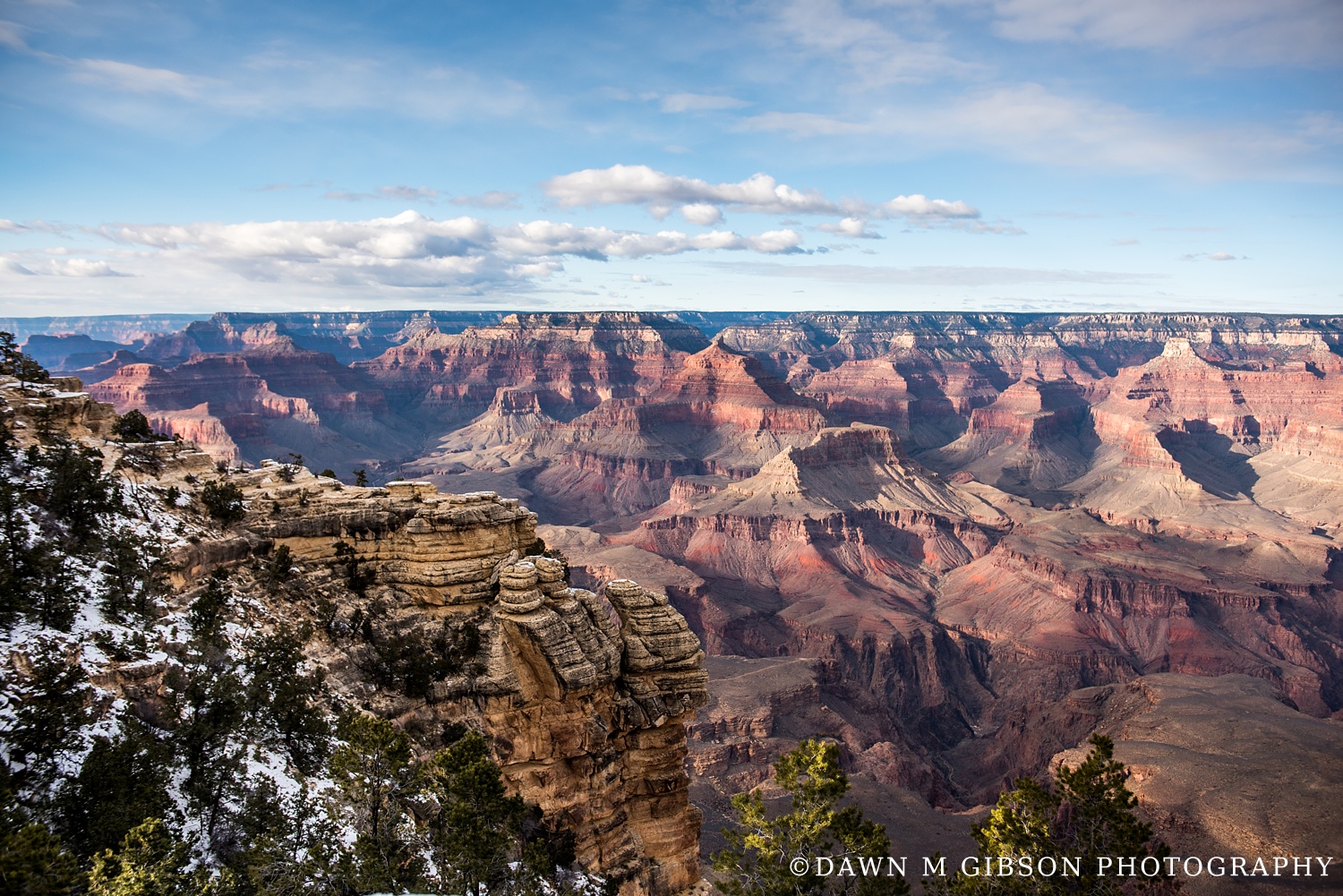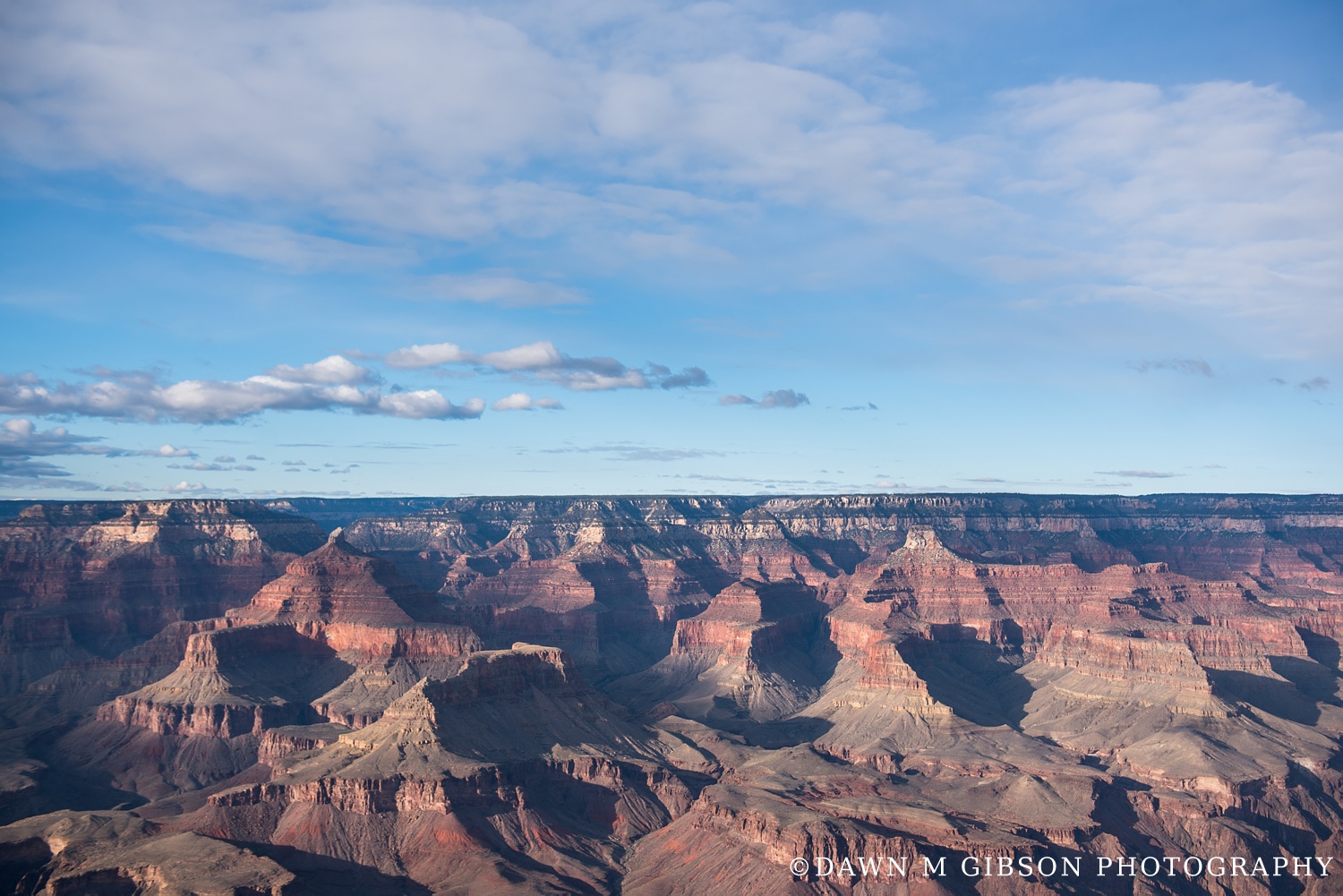 Last Day!
We wanted to spend at least a little time exploring the town we stayed in most of the week: Flagstaff! We had a delicious breakfast at Macy's European Coffeehouse & Bakery, and then spent an hour or so exploring their downtown area galleries and shops. I especially loved the Flagstaff Soap store and the Basement Marketplace. Then around lunchtime we hit the road back to Pheonix to catch our red eye flight back to NY!
I'm still amazed at all we were able to see and do in such a short period of time. And am beyond thankful to have had this experience during the season we did. The light dusting of snow made for great photographs, plus I loved the freshness of chillier air! I'm also not one for big crowds so I couldn't imagine doing any of these hikes during a peak busy season with a ton of other people. Instead, I loved that we were able to have these experiences during a slower season, and that I could actually connect with nature and experience the stillness that exists in the wild without a swarm of other people taking away from the moment. Oh, until next time, west coast. Til next time!